Art Pottery, glass and Objects d'Art
I have been buying and selling Art Pottery for 25 years. A great interest and appreciation of the skills involved in British Art Pottery from 1880s to 1980s led me to collect, buy and sell some of the best pottery made in Britain. This includes pieces by William and Walter Moorcroft, Doulton Lambeth, Royal Doulton, Minton, Ruslin, Poole, Charlotte Rhead, Elton and Brannam.
In addition to my interest in pottery I have been selling a selection of individual pieces of glass from the studios of Monart, Strathearn, John Walsh Walsh, Mdina, Nazing, Murano and Scandinavia
Small Pieces of jewellery, Tunbridge ware and objects d'art are also in stock.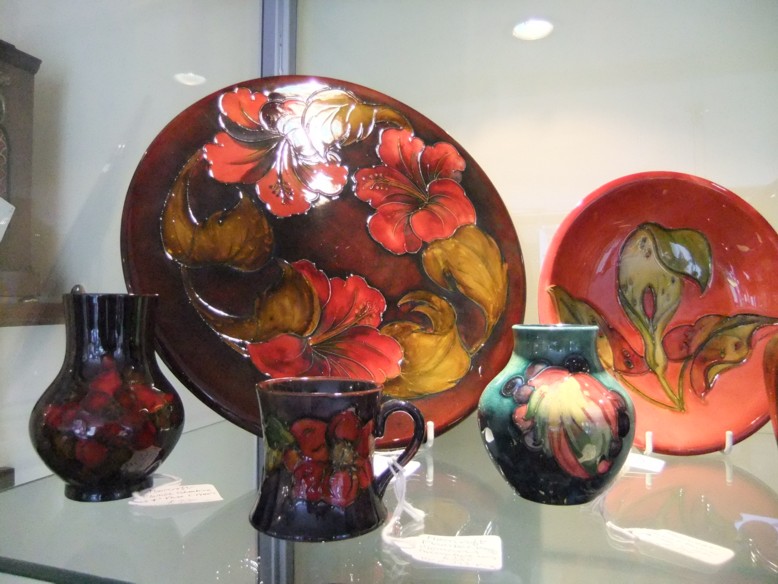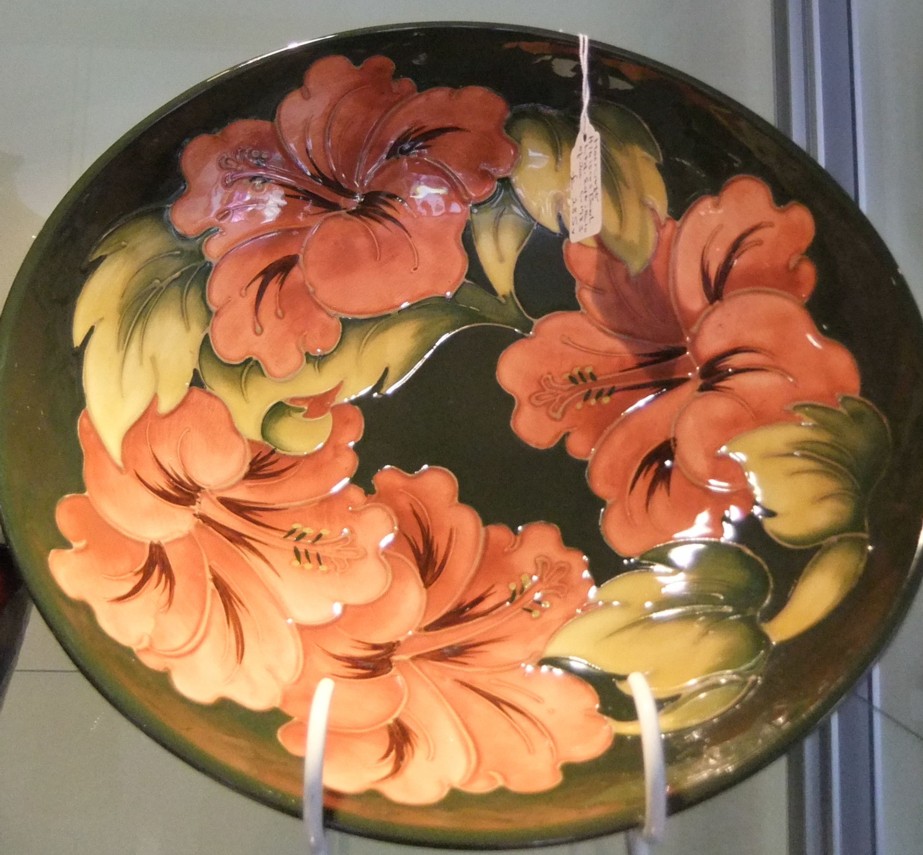 Group of Moorcroft Flambé Pottery Moorcroft 'Hibiscus' bowl
by Walter Moorcroft by Walter Moorcroft – circa 1983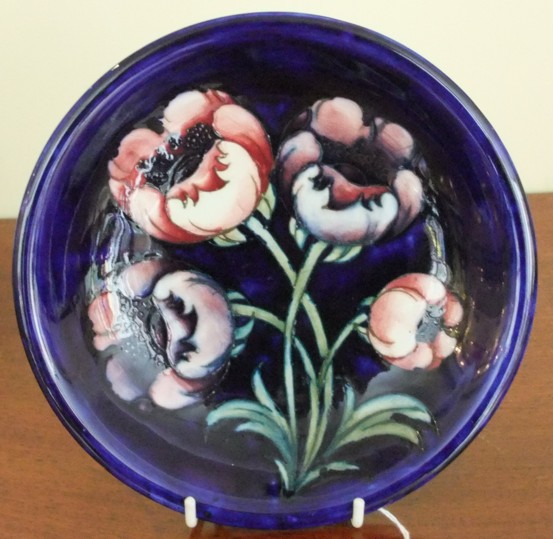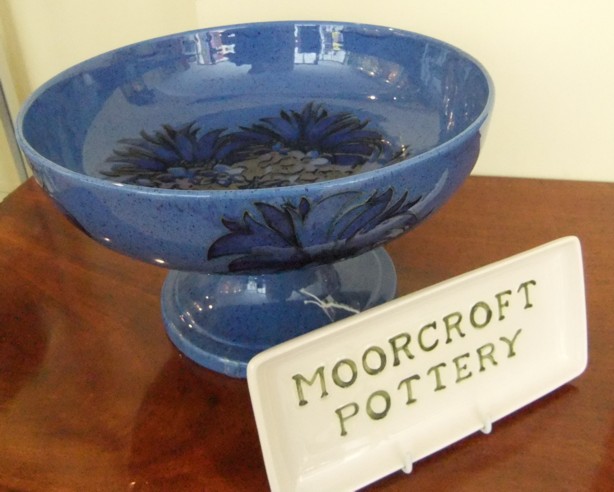 Moorcroft 'Big Poppy' plate Moorcroft 'Cornflower' pedestal bowl
by William Moorcroft – circa 1920s by William Moorcroft – circa 1920s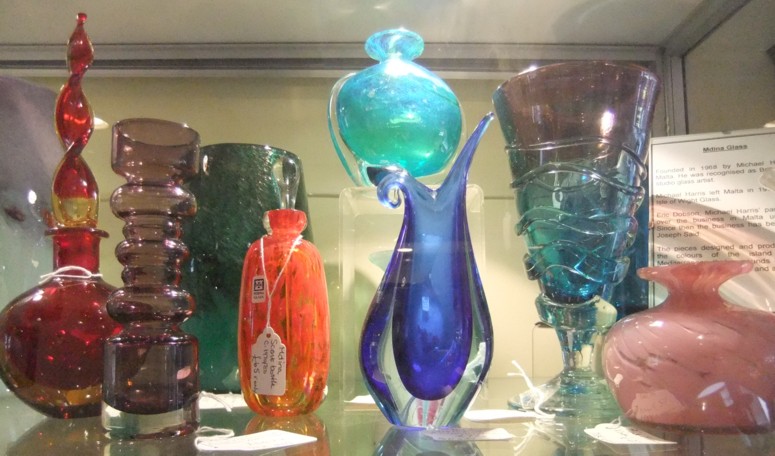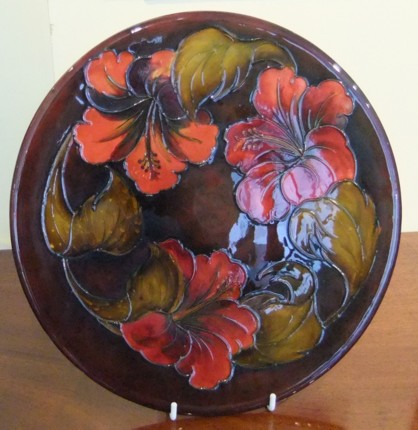 Glass – Mdina, Strathearn, Murano, Moorcroft 'Hibiscus' Flambé Charger
Scandinavian and John Walsh Walsh by Walter Moorcroft–circa 1950s-60s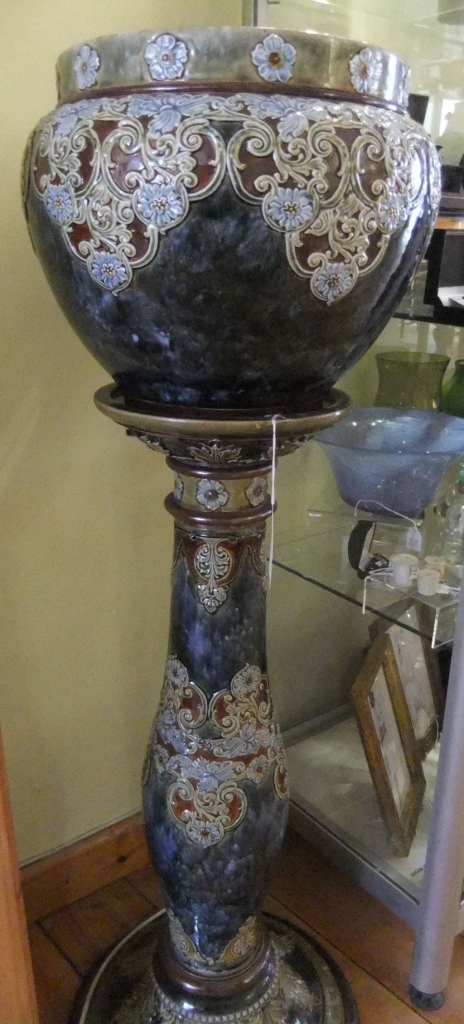 Doulton Jardiniere by Emily Partington – circa 1900